Multiple MEGAMAN® Light Solutions Shine at The Hong Kong International Lighting Fair (Autumn Edition) 2019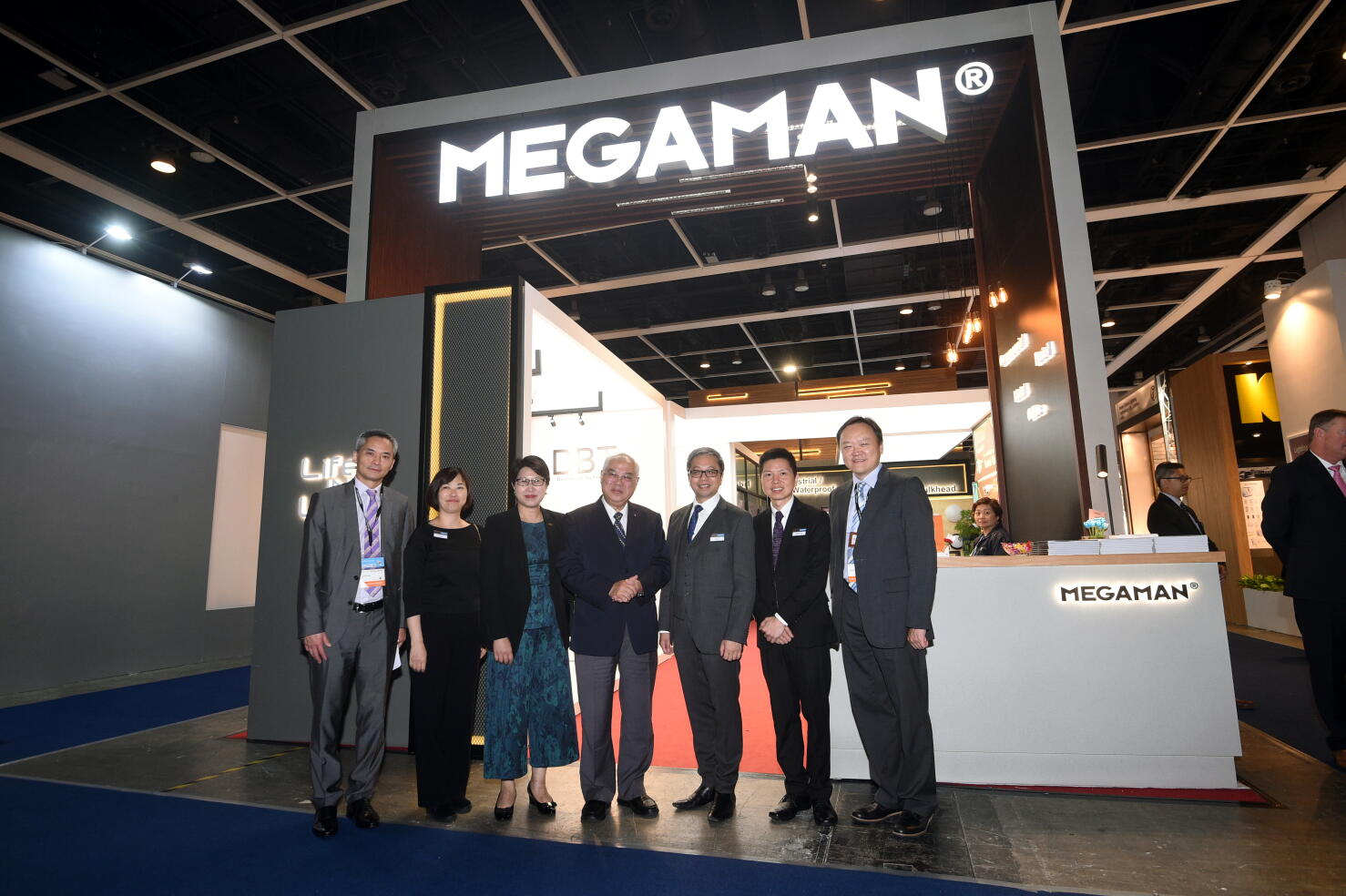 (Hong Kong – 31 October 2019) MEGAMAN®, a global lighting maker with over 25 years of expertise, demonstrated its capability of bettering people's living through lighting at the Hong Kong International Lighting Fair (Autumn Edition) from 27th to 30th October 2019. At the MEGAMAN® pavilion, a whole range of trendsetting LED products took centre stage at the fair, attracting thousands of buyers and other industry players. Under the theme of "Luminaires for Commercial Lighting" this year, MEGAMAN®'s exhibition was divided into four highlighted zones including Retail Lighting, Smart Lighting, DBT Experience Centre and Outdoor & Waterproof Luminaires.
Catering to commercial and industrial applications, the newly launched products include: MEGAMAN® MARCO Midi, DINO 2 Farm, INGENIUM ZB, Tunable white LED candlelight, Tunable white LED classic, LED PAR16 dimmable bulb, and RGBW LED Flexi strip light.
MEGAMAN®MARCO Midi
A mid-range model to MARCO integrated LED track light series, MARCO Midi has a low-key classic design with built-in driver and the ground-breaking Dual Beam Technology (DBT). The MARCO series is the first MEGAMAN® product line to have the Dual Beam Technology which allows two beam angles, 25˚ and 45˚, in a single luminaire. This gives commercial users and designers the flexibility to change the illumination of an area by widening or narrowing the coverage. Engineers and designers can change the light beam angle conveniently even after the lighting fixture is installed. The addition of MARCO Midi into the MARCO series has completed the range of beam angle offers - 24°/36° for MARCO Mini and 25°/45° for MARCO, making it ideal for accent and ambient lighting in retail and hospitality spaces.
MEGAMAN®INGENIUM ZB SMART LEDs
Considered to be one of the most scalable smart lighting solutions, the new additions to the INGENIUM® ZB series, including Tunable white LED candlelight, Tunable white LED classic, LED PAR16 dimmable bulb, and LED RGBW Flexi strip light, are vibrant, colourful and wireless. All of them could be fully connected and controlled through the ZB gateway and mobile app.
The new Tunable white LED candlelight and Tunable white LED classic enable users to control and change a light source's colour temperature output. Users can select the desired colour from warm white, cool white to daylight. The adjustable high-quality lighting fixture has up to 20,000 hours of lamp life and has light beam spread at an angle of 180 degree, making it an ideal general lighting solution to create different ambient lighting effects and mood for social occasions or daily living.
A brilliant and versatile form of lighting, MEGAMAN® RGBW Flexi strip light consists of many individual LED emitters mounted on a narrow and flexible circuit board.  With up to 16 million of colours and an impressive range of white colour temperature from 2200K to 6500K, it projects a wide range of fixed and variable colour and brightness, perfect for decoration and stylish home design purpose. Shipped in a long reel, RGBW Flexi strip light can be cut to different lengths for different creative purposes.
Designed to replace the halogen PAR16, the new MEGAMAN® LED PAR16 dimmable bulb shares the same compact profile as its halogen counterparts. Available in multiple beam angle options with superior lighting efficacy, the LED PAR16 series is a best fit to multi-purpose applications, such as accent lighting for display items or ambient lighting for warm and cozy feeling. By linking to INGENIUM® ZB gateway, multiple LED PAR16 dimmable bulbs can be conveniently connected and controlled via the mobile app.
MEGAMAN® DINO 2 Farm – LED Batten
Specially designed for the agricultural industry, MEGAMAN® DINO 2 Farm – LED Batten can withstand harsh locations and areas which have high levels of ammonia-containing gasses. Examples of such locations include modern farms, horse stables, livestock housing, etc. Tested and certified by DLG (Deutsche Landwirtschafts-Gessellschaft), the German Agricultural Society, for ammonia resistance and cleaning distance, DINO 2 Farm is proven to resist the corrosive ammonia which leads to the deterioration of the lighting apparatus.
The extra protection saves farm operators' maintenance fee and hassle to repair and change for new luminaires. Owing to its simplistic design, DINO 2 Farm is also very easy to clean and maintain. It features sliding stainless steel clips, which can be screwed into existing mounting holes, allowing the batten to be easily clipped into place. Sequenced lighting can also be achieved as the battens can be easily connected from one to another

Glen Krise, Director of Neonlite International Ltd, the brand owner of MEGAMAN®, concluded, "The luminaires for the commercial sector have become more and more sophisticated due to the rapid advancement of technologies and increasing customer expectations. As a strong player in the LED lighting industry, MEGAMAN® remains steadfast in providing a more comprehensive and future-proof product range, with more smart functions and flexible features to enhance creativity for different sectors and industries."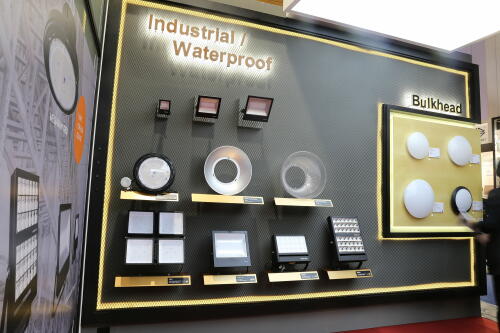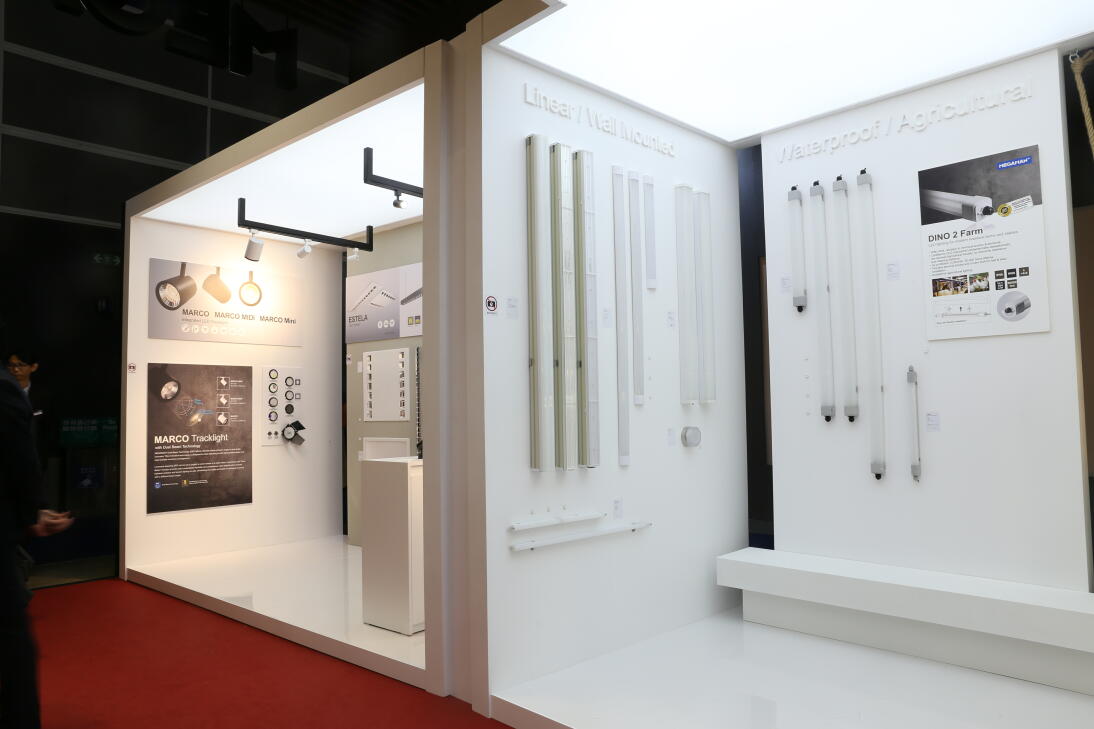 About MEGAMAN®
MEGAMAN® is a global trusted brand in energy-efficient lighting. Originated in Germany, we are passionate about original design and high-quality, and have solely focused on energy-efficient lighting products since our inception in 1994. MEGAMAN®'s product and service offerings have evolved over time to meet the every-changing demands of the dynamic market.  We thrive to be the leading lighting solution provider.  We have made customer experience the central element to everything that we do as well as put future lighting technology within reach of our customers today.
MEGAMAN® has led the lighting industry with ground-breaking innovations that serve professional and consumer markets. Our products are distributed throughout the world mainly in Europe, Middle East and Asia.
For more information about MEGAMAN®, please visit the website at:
For further information, please contact:
Sharon Pang
Neonlite Distribution Limited – MEGAMAN®
Tel: + 852 2378 0056  Fax: +852 2758 5957
Email: sharon@neonlite.com.hk