MEGAMAN® Showcases Optimal LED Lighting Solutions for Retail Industry at EuroShop 2020
(Germany – 12 February 2020) MEGAMAN®, a trusted global brand in lighting showcases optimal LED Lighting Solutions for retail industry at EuroShop 2020, helping retailers to use lighting to create stimulating shopping environment while reducing carbon footprint and maintenance cost.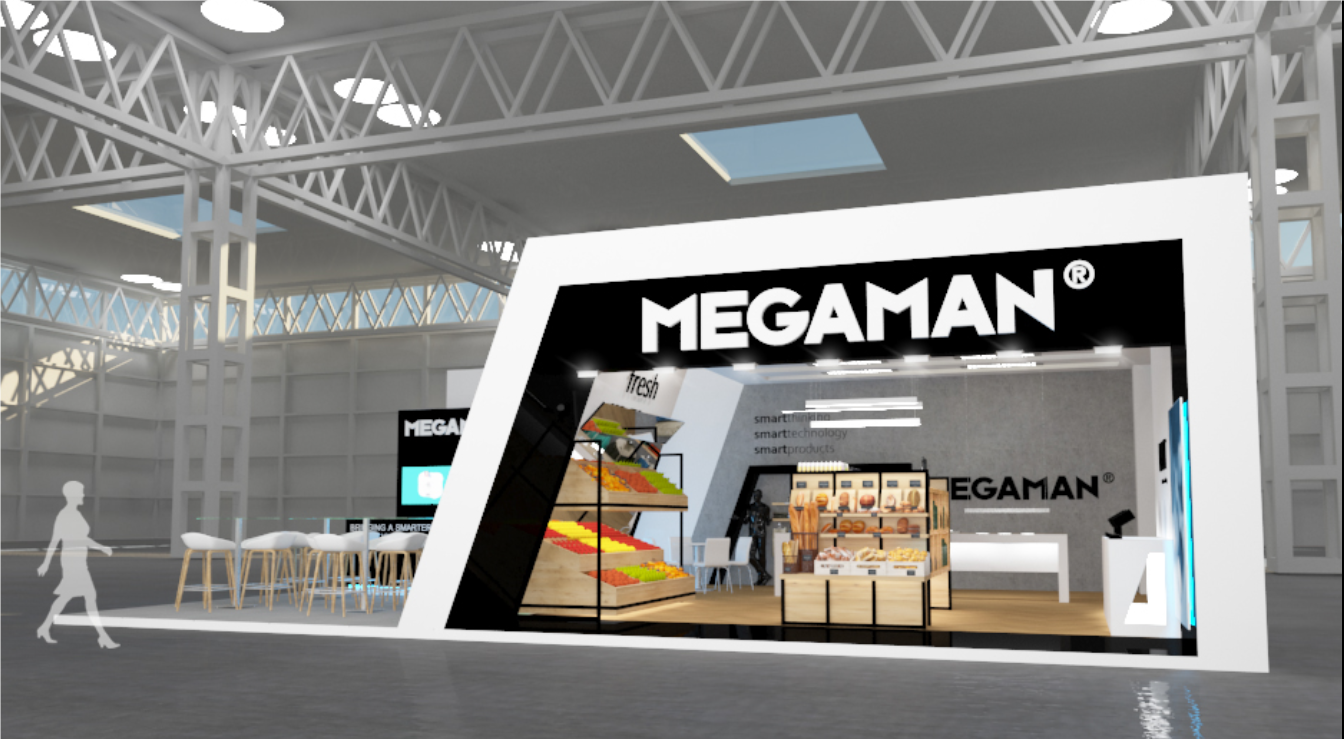 Innovative Dual Beam Technology featured in MARCO track lights
MEGAMAN® is using EuroShop 2020 to introduce the award-winning Dual Beam Technology (DBT) to the retail industry. This advanced LED beam shaping technology enables our MARCO track lights to have two beam angles for users to choose from. This innovative design has been awarded "Commended" in the Enabling Technology of the Year category at LUX Award 2019 in the UK.
XAVIER LED Track Panel Heralds Ultimate Retail Solutions
Featuring a modular three-part optics system, MEGAMAN® XAVIER Track Panel offers flexible adjustment from 90˚ wide beam single asymmetrical to double asymmetrical light beam, ideal for luminating vast retail spaces such as supermarkets, hypermarkets and other food and non-food retail stores. This lightweight versatile track panel can be repositioned along the track easily to accommodate the changes in lighting needs. DALI dimming option is available.
Modular LED Gimbal Downlights facilitate customized lighting solution
MEGAMAN®'s ZEKI modular LED gimbal downlights are available in a number of different sizes, lumen packages, colour temperature and beam angles. Precision beam direction is achieved through the single, double or three gimbal ring construction, each ring being individually adjustable with multi-directional tilting. This series is essential for general and accent lighting in retail spaces.
If you would like to understand more about MEGAMAN® lighting concept at EuroShop, please visit the team in Hall 9, Stand B12. Spokespeople will be on hand to answer your questions throughout the show.
About MEGAMAN®
MEGAMAN® is a global trusted brand in energy-efficient lighting. Originated in Germany, we are passionate about original design and high-quality, and have solely focused on energy-efficient lighting products since our inception in 1994. MEGAMAN®'s product and service offerings have evolved over time to meet the every-changing demands of the dynamic market. We thrive to be the leading lighting solution provider. We have made customer experience the central element to everything that we do and put future lighting technology within reach of our customers today.
For more information about MEGAMAN®, please visit the website at:
For press information, please contact:
Linda Cheung
Tel: + 852 2305 1722
Email: lindacheung@neonlite.com.hk
Contact in Germany:
Wolfgang Scheffler
Tel: +49-171-2133436
Email: wolfgang.scheffler@megaman-leuchten.de