Cardiff Castle
Location: Cardiff, United Kingdom
---
---
---
---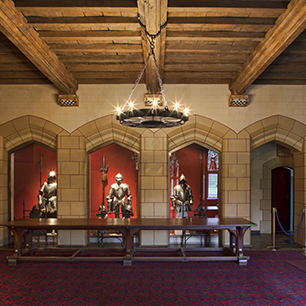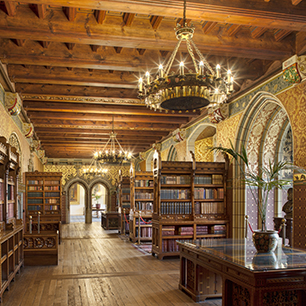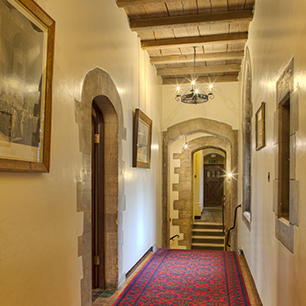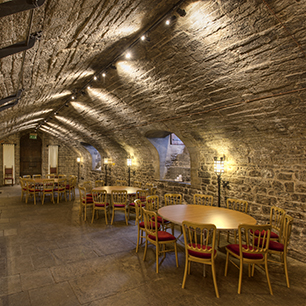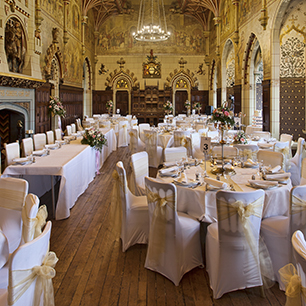 Cardiff Castle is one of Wales' leading heritage attractions and a site of international significance
Located at the heart of the capital, the Castle is surrounded by beautiful parklands and has a history that spans 2,000 years. Now one of Wales' most popular visitor attractions, Cardiff Castle is open throughout the year and visitors can experience the lavishly decorated Castle Apartments, the Norman Keep, Battlement Walk and Wartime Shelters amongst other things.
Established as a Roman fort around the time of 50 AD, the Castle has since been used as a Norman stronghold and added to in Victorian times to become a gothic masterpiece. Presented to the city of Cardiff by the Bute family in 1947, the Castle has since been an ongoing conservation project. The project is valued at about €9.8 million and has been supported by a €7 million grant from the Heritage Lottery Fund, whilst additional financial support has been received from CADW and Visit Wales.
The conservation work ranges from the consolidation of Roman masonry to repairs and refurbishment within the lavishly decorated House. As part of Cardiff Council's ongoing commitment to improving the energy efficiency and sustainability of all its non-domestic buildings (with a Councilwide commitment to achieve a 60% cut in carbon dioxide for the council's non-domestic buildings by 2018), the Castle's staff and the Council's energy management team looked at ways to improve the Castle's energy credentials.
Following a review of the Castle's lighting, it became apparent that replacing all of the lamps within the building with energy saving compact fluorescent (CFLs) and LED alternatives would achieve significant cost and energy efficiencies. Cardiff Council's principal concern was that the new lighting fit in with the historic interiors and presented the Castle's architectural features and artworks in the best possible light. With 117 lamps in the Banqueting Hall chandeliers and 415 in the main Castle house, making the switch to energy efficient alternatives was a major step for the energy management team. With a guaranteed lifespan of at least three years (up to 25 times longer than traditional incandescent lamps) and the additional benefits of high quality light output, low maintenance, low heat emissions and negligible UV and IR output, MEGAMAN®'s lamps were a perfect match for the Castle's aesthetic, energy efficiency and sustainability requirements.
MEGAMAN® supplied a combination of 5W LED Clear Candle lamps, 8W GU10 LEDs, 15W AR111 GU10 LED's and 18W CFL Classic lamps for use throughout the project. MEGAMAN®'s 5W LED Candle Series lamps deliver 270 lumen light output and a high CRI of 80; all at a size equivalent to a 24W incandescent candle. Its ability to generate a similar sparkling effect to traditional candle lamps makes it a favourite for use in heritage installations. In addition, MEGAMAN®'s directional lamps have been used to bring drama and high quality light intensity to the historic interiors and works of art. MEGAMAN®'s 8W GU10 dimming PAR16 LED's and 15W AR111 LED Reflector Series lamps are the perfect replacement for 20W and 50W halogens respectively. With excellent colour rendering (Ra80 for the 8W GU10's and Ra92 for the 15W AR111's) and an impressive lamp life, these directional lamps will ensure that Cardiff Castle's House is well lit for many years to come.
The end result is not only a warm, inviting lighting scheme that has significantly reduced the County Council's annual energy costs, Castle maintenance costs and downtime, but by using MEGAMAN® lamps, the final installation will save €17,500 and over 108,800 kg CO2 per year*. The end result has been so well received in fact that Cardiff Council is now considering replacing traditional lamps throughout its historic building estate with the latest in MEGAMAN® LED and CFL lamp technology.
*Based on Energy Costs of €0.09895/kWh and 0.616 kg CO2 emission/kWh

Download Project