hmv.
Location: Hong Kong, China
---
---
---
---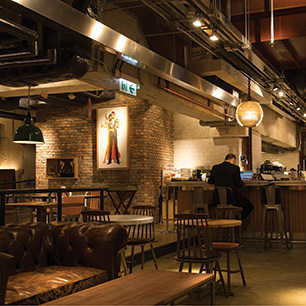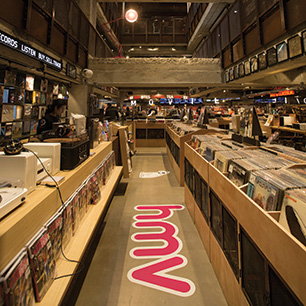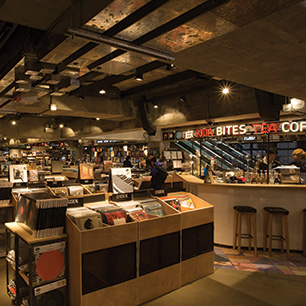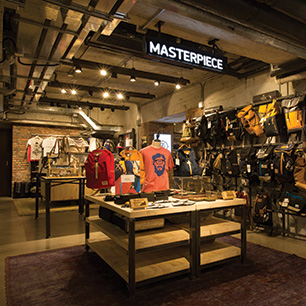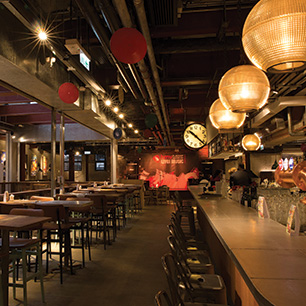 Light and Lifestyle Add More Buzz to hmv's New Music Wonderland
With over 90 years of history, hmv is a leading specialist retailer of music, film, games and technology products, with over 120 stores around the UK, offering a wide selection of new release and catalogue titles. The music and entertainment brand opened a new flagship store in Hong Kong in November 2015, aiming to bring trendy lifestyle experience to local people. Located in Pearl City, Causeway Bay, the new store revolutionises the way people interact with music and movie entertainment by offering customers daily lifestyle products sourced from all over the world, as well as tasty food and drinks.
As an international brand embracing innovation, hmv puts great emphasis on environmental protection and energy saving. hmv has chosen MEGAMAN® LED products to replace traditional lighting in three themed zones: music & movie; lifestyle; and restaurant. They include MEGAMAN® LED AR111 reflectors, ESTA Track Lighting and TOBY Track Lighting. Each of these LED products has high lumen output but ultra-low power consumption, thus achieving energy efficiency. Recyclable materials such as aluminium heat sink are used to replace plastic casting and the lamp base, making the MEGAMAN® products a truly sustainable solution for modern design. LED bulbs' lamp life is also much longer, lowering the retailer's energy bill and maintenance cost in the long-run.
As part of hmv's brand refresh initiative, the flagship store not only changes how people perceive the hmv brand, but also entices the young generation to experience the hmv brand by offering good food and drinks.
The versatile nature of the MEGAMAN® LED lamps and luminaries meet hmv's purposes perfectly. Both aesthetic and functional, MEGAMAN® LED AR111 in the Professional Series, ESTA LED integrated Track Light and TOBY Track Light with LED AR111 reflectors applied in the new store are suitable for many occasions, whether a retail setting, dining or stage performance.
hmv commissioned Three Dogs Studio Limited for the interior and lighting design, which allows hmv to enjoy the feeling of spaciousness even in the middle of the busy shopping district. The new hmv flagship store has taken up three storeys and opened up an atrium in the middle to allow more sunlight to enter the store. The use of MEGAMAN® LED lighting products, which are equipped with dimming functions, can enable the store to save more energy during daytime and create a welcoming atmosphere for visitors.
Another example of the new hmv store is the DJ control panel and stage, suspended in mid-air, ensuring that music penetrates into every corner. The use of ESTA and TOBY Track Lighting supports the suspended DJ stage both professionally and aesthetically.
The music, movies and toy zone occupies the second floor, where vinyl records take centre stage. To highlight these precious vinyl records – which has the largest collection in Hong Kong, of which 13,000 were from Japan - accent lighting is used to these all-time favorite music titles. There are also more than 30,000 movie titles from both the Eastern and Western world. While spotlighting is used, warmwhite general illumination reinstates the vintage mood in the surrounding area.
To engage analog music lovers even more, there is a mini bar in this zone serving drinks and snacks. People can have a sip of coffee while chatting with other vinyl record enthusiasts. By using the MEGAMAN® LED AR111 series, the warmwhite lighting creates a strong sense of cohesion for the people who share the same interest in music.
Spotlighting is heavily used in the whole store to highlight many exciting and chic products. In the lifestyle zone, a wide range of newly released Scooter, vintage bicycles, jeans brands and other exclusive brands are on display to surprise every customer. The LED products here can support general lighting purpose to create an inviting and welcoming mood.
Each themed zone has its own characteristics in design, but the special lighting effect adds to the dramatic and pleasant atmosphere. The hmv bar and restaurant situates at the third floor, which offers round-the-clock Chinese and Western cuisines. There are food pairings of beer and wine as well as tastefully selected music to delight you and your friends. The restaurant is also equipped with highly professional audio and visual facilities and stage for live events – a place for new music title launches, movie premieres or a meeting place for pop singers and their fans. Stage lighting with the carefully selected MEGAMAN® lamps here can heighten the mood when a live event is on.
Good food, good music and a couple of good friends – what's more enjoyable in life than this comfortably and smartly lit music wonderland as a place to spend your leisure time!

Download Project