City of Dream.
Location: Macau, China
---
---
---
---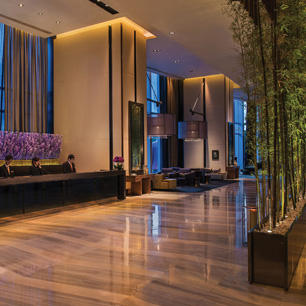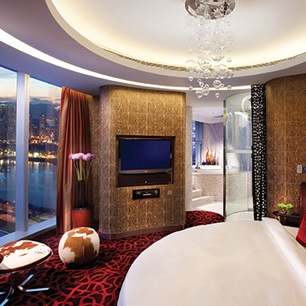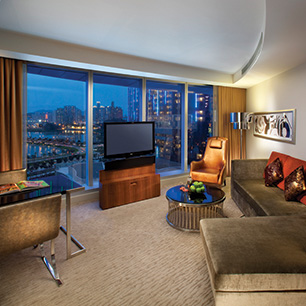 City of Dreams Lives up to its Dreams with MEGAMAN®'s Powerful Lighting Solutions
MEGAMAN® is very proud to be a major supplier of innovative and eco-friendly LED lighting solutions to City of Dreams, the flagship integrated entertainment resort of the NASDAQ-listed Melco Crown Entertainment Limited. City of Dreams is one of the very few companies in Macau with an Environment Management Committee to lead cross-property green initiatives in its Crown Towers, Hard Rock Hotel and Grand Hyatt Macau.
Among the hotel's numerous awards in environmental conservation and a comprehensive range of green measures in lighting, water purification and air-conditioning as well as community projects, LED lighting has played a crucial role in achieving the hotel's energy saving targets ─ 70%-80% energy reduction as compared to traditional lighting. Its objective for lighting is to largely reduce energy use by adopting LEDs in as many outdoor and indoor areas as possible and using intelligent sensors to detect the necessity of lighting.
For three years in a row, Crown Towers and Hard Rock Hotel have garnered the Gold Medal in the Macau Green Hotel Awards since 2011.
In particular, the magnificent Crown Towers adopted MEGAMAN®'s LED AR111 Reflector, renowned for its excellent light output for spotlighting in a hotel, at the lobby's reception area, adding an interesting upward light shadow to the plants and downward light for the sitting areas. As the ideal choice for hotel interior design, LED AR111 Reflector is also a perfect alternative of 75W halogen AR111 to reduce 80% of energy use. Its dimming capability helps create the desired ambience, from day to night, with the most suitable amount of light to welcome every hotel guest. The long lasting nature coupled with MEGAMAN®'s patented Thermal Conductive Highway™ (TCH) technology, helps prevent the LED itself and other fixtures from heat deterioration.
A typical corridor and guest room in Crown Towers are installed with 3W MEGAMAN® LED Candles and 10.5W LED Classic Series respectively. The advantages of using the Candles and Classic Series include 330 degree even illumination, minimal maintenance due to the long lasting nature, lower heat generation and free from mercury and UV. The linear dimming function from 100% to 10% of both series provides dim light for a relaxing environment when needed.
To bring out the cosmopolitan style of the Hard Rock Hotel, a combination of LED products is used in its typical guest rooms. This combination not only encompass the advantages of both LED Candles and Classic as general lighting, but also utilizes LED MR16 Reflectors with different narrow and wide flood beam angles, delivering brilliant directional light to accentuate some areas in the room without glare. While the French door brings a lot of light into the room in daytime, the dimmable interior lights simply help to save more energy and deliver alterable intensity for maximum comfort.

Download Project