Moon Bay Chinese Restaurant
Location: Hong Kong, China
---
---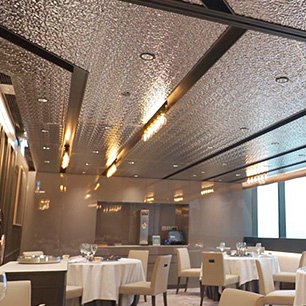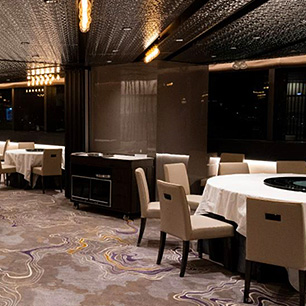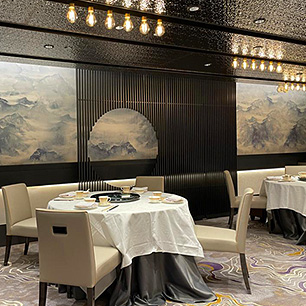 Illuminating Cantonese Restaurant with LED filament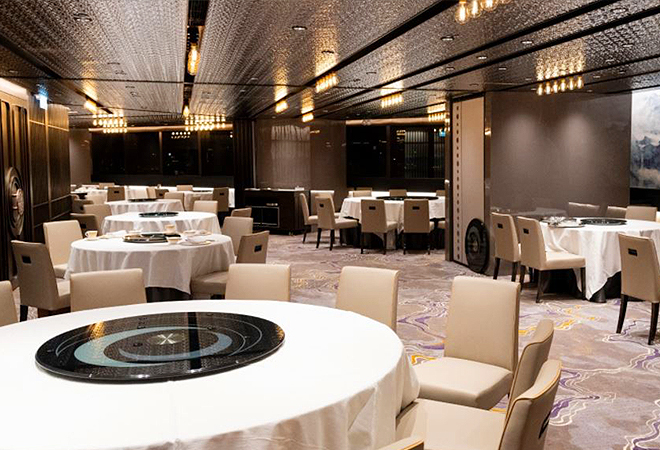 Moon Bay Chinese Cuisine is a traditional Cantonese restaurant located at the heart of Wan Chai, adjacent to the Hong Kong Convention and Exhibition Centre. With a sweeping skyline view of the Victoria Harbour, the restaurant boasts traditional Cantonese cuisines with a modern twist, invigorating the senses of taste, sight and smell with rediscovery of Cantonese cuisine.
Recognizing the importance of indoor lighting on dining experience, ambience and mood, Moon Bay Chinese Restaurant demands a lighting solution that matches with its interior design, while illuminating the environment with delightful light beams. MEGAMAN® was delighted to work with the restaurant to offer a total solution package, from design to installation, with its custom-made ceiling lighting - Golden Filament A60.
The LED filament lamp series, Golden Filament A60, not only features the classic beauty of retro incandescent lamps, but is also more energy-saving than traditional incandescent lamps. In a nutshell, Golden Filament A60 is a perfect match for the restaurant that celebrates traditions with a modern twist.