Kulm Hotel
Location: St Moritz, Switzerland
---
---
---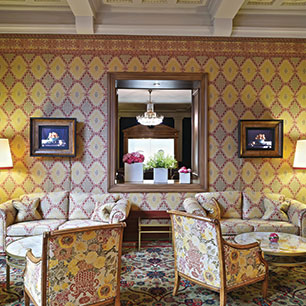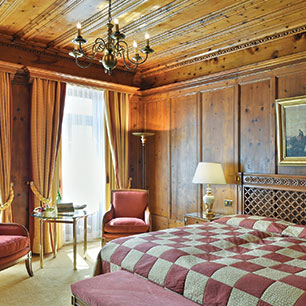 A statuesque hotel embraces MEGAMAN® LED lighting with stunning results
The luxurious 5 Star Kulm Hotel, located above Lake St. Moritz, Switzerland, is the ultimate in tradition, elegance and innovation. The first hotel in the country to open its doors to electric lighting in 1878, the Kulm Hotel St Moritz has now introduced MEGAMAN® LED lighting technology throughout, to deliver substantial cost and energy savings and ensure that this statuesque hotel is lit to the highest standard for years to come.
As well as creating the first 'winter season' in the Alps in 1864, the Kulm Hotel St Moritz has led the way with innovations such as hydraulic lifts and a warm air heating system. Now, at over 150 years old, the hotel has embraced the benefits of energy efficient lighting and over 1,600 lamps from MEGAMAN®, leaders in LED lamp technology, are now installed throughout the hotel's public and private spaces.
On entry to the Kulm Hotel St Moritz, guests are reminded more of the lobby of a historic ocean-going liner than of a hotel. Although modernised to ensure the ultimate in luxury, the original hotel building is still clearly visible; including the wide doors through which weary travelers would arrive on their horse-drawn sleighs! With such tradition a driving force for the hotel's owners, Kurt Buchegger, electrical and lighting consultant at Kurt Buchegger Ltd recommended that the hotel trial MEGAMAN®'s range of 2800K (warm white), dimmable and non-dimmable LED Classic lamps, to ensure that its traditional feel be maintained throughout.
Kurt Buchegger comments: "When replacing the original lighting with LED lamps at such a prestigious venue, we had to run tests to ensure that the staff, guests and hotel owners were happy with the changes. Although power reduction and extended maintenance cycles were of great interest, the aesthetics of the lighting were of paramount importance."
The testing of the MEGAMAN® LED dimmable and non-dimmable lamps was well received by staff and guests alike at the hotel and over 1,600 MEGAMAN® energy efficient lamps have since been provided. These include MEGAMAN®'s LED A60 Classic E27, 2800K, Dimmable and Non-Dimmable in 7W – 11W for use throughout the hotel's public and private spaces and MEGAMAN®'s LED Reflector Series PAR16 7W, 2800K, GU10 for the hotel's corridors and other public areas.
These lamps have also been interspersed with a range of other MEGAMAN® lamps, including dimmable LED PAR16's and MR16's in warm white, to ensure that the Kulm Hotel St Moritz is lit to perfection. By incorporating MEGAMAN®'s lighting technology throughout, the Kulm Hotel St Moritz has maintained its warm, welcoming environment, whilst delivering significant energy efficiencies and extended re-lamping maintenance cycles. Lit to perfection, the hotel has embraced 21st Century lighting technology, without sacrificing any of its character in the process.

Download Project