Ponte 16.
Location: Macau, China
---
---
---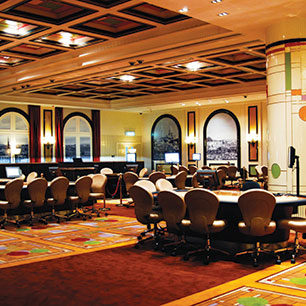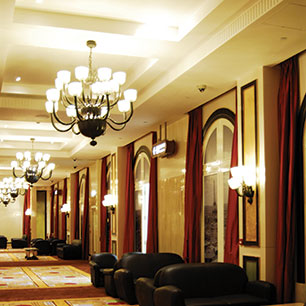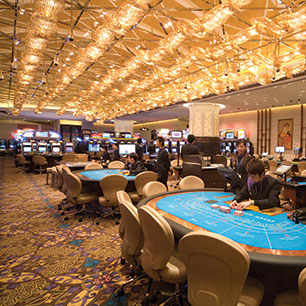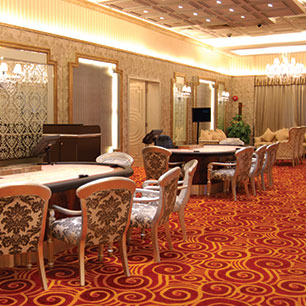 The Green Story behind its Luxury and Heritage
Ponte 16 Resort, Macau is the only casino resort situated in the city's Inner Harbour, which is also known as the "Historic Centre of Macau" and is selected as a UNESCO World Heritage Site. With its unique location, Ponte 16 features an east-meets-west architectural design with European, Portuguese and Chinese cultural influences.
The sparkling resort consists of a five-star hotel, a casino, a retail complex and a first-of-its-kind MJ Gallery in Asia. Since the opening of the MJ Gallery in 2010, Ponte 16 has gained its reputation as the only place to see precious MJ collections, attracting many visitors and MJ fans to come. It is also a popular venue for a host of international exhibitions, such as the Hollywood "Legends" Exhibition and Auction and "Rock the World" Exhibition etc.
Holistic Approach to Energy Saving
Lighting forms an integral part of the resort's interior design, adding luminance to its exuberant, luxurious and grandiose environment. Inheriting its corporate philosophy, Ponte 16 sees energy saving and efficiency intrinsic to its operation and maintenance. From installation of chiller system, air conditioning, ventilation, temperature control, to lighting system, Ponte 16 adopts a holistic approach to achieve energy efficiency in every bit of engineering operation by using as many eco-friendly appliances as possible. The company is also a staunch support of the Governmental Power Saving Event, such as "Causal Wear Days" and "Switchingoff lights for Earth Hour".
Glows without Wasting Energy
MEGAMAN® is proud to be a partner of Ponte 16's energy-saving initiative. In response to its requirement to replace light fittings by high technology and energy-efficiency fluorescent tubes, MEGAMAN® has been able to provide its cutting-edge LED series, namely LED Candle, LED Classic, LED MR16 and PAR38 . Not only do MEGAMAN® LED lamps exude superb lighting performance, but most importantly, they are also the perfect alternatives for energy saving purpose ─ up to 80% of energy is saved as compared to their counterparts. The capability of linear dimming from 100% to 10% also enables the creation of different ambiences and feelings, while preserving energy during daytime or non-peak periods.
For example, the MEGAMAN® LED Candle adopted in the VIP Hall on the second floor is a perfect fit to the elegant chandeliers which brightens up the golden-coloured wall with warm and cool white light. It delivers high efficacy and achieves energy savings of 80% as compared to incandescent lamps. It allows an even light distribution of 330 degree illumination as well as linear dimming from 100% to 10% that helps to create desirable atmosphere. Featuring with MEGAMAN® unique heat sink design for heat dissipation, it has a long rated life of up to 25,000 hours, which is 25 times longer than incandescent bulbs.
Integrated with the company's patented Thermal Conductive Highway™ technology and compact design, MEGAMAN® LED MR16 Reflector is also widely adopted in Ponte 16's VIP Hall to achieve high luminance levels for minimum energy output. The low heat generation and UV features of MEGAMAN®'s LED reflectors mean that they can be used in close proximity to public access areas with no risk. It also offers distinct advantages of significant savings in energy consumption over traditional halogen lamps and a superior rated life of 25,000 hours.
Going down to the ground floor and first floor, the casino is another area which has fully adopted MEGAMAN® CFL GU9 in the interior chandeliers and crystal light fittings. CFL GU9's resemblance of halogen-like brilliant light creates glittering effects with an elegant spectrum, highlighting the casino tables with exuberance and brightness. The gigantic chandelier at the resort's exterior is also installed with MEGAMAN® LED Classic and LED PAR38 reflectors for higher lighting performance while achieving the highest energy saving purpose.
In addition to the adoption of MEGAMAN® eco-lighting products, Ponte 16 also rearranged the switching time through additional timer that is set to switch on the lighting and decoration during prime hours.




Download Project